Peadiatric First Aid Books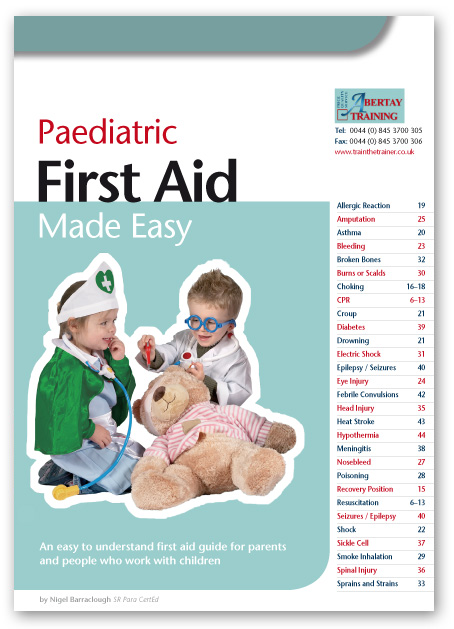 The Paediatric First Aid book is a quick reference guide to emergency first aid procedures. It has been designed to complement any short first aid training for parents or people who work with young children.
The book contains easy to understand information with lots of pictures and diagrams while covering all the topics required by Ofsted for child-minders, nursery workers and teachers.
Updated with the latest 2010 Resus Council Guidelines.
Designed as an easy to follow paediatric first aid training book.
A logical and easy to understand layout.
Simple, accurate information with lots of full colour pictures and diagrams.
Covers adult, child and baby CPR and choking guidelines.
Includes most relevant childhood topics, including croup, asthma, and the latest meningitis advice.
Written by an experienced paramedic and first aid instructor.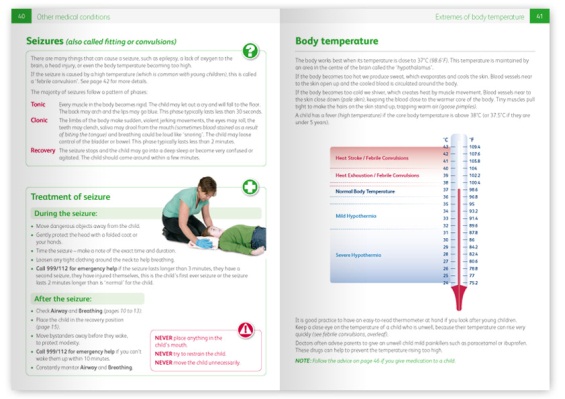 We also provide other First Aid Books for the following:


First Aid book , Emergency First Aid book and AED & CPR Training. We also have a range of Health and Safety Books.