ISO 45001:2018 – Foundation Training Course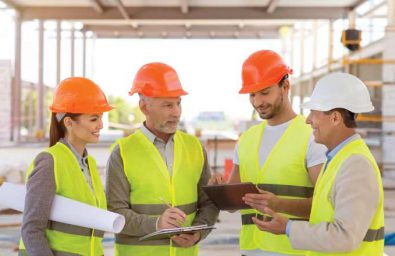 This course aims to provide delegates who have an existing basic knowledge of, or experience in, occupational health and safety management, with an understanding of the management systems approach and the requirements of ISO 45001. It additionally provides a basis for delegates who wish to go on to complete CQI and IRCA Certified OHSMS Auditor Training courses.

Duration – 7 Hours
---
Who should attend?
All managers and key personnel in the organisation who have responsibilities for specific OH&S issues.
Personnel who provide strategic input into the OH&S management system (specialist contractors, occupational health staff, design engineers etc.)
Legal advisors and experts
Other staff who might be involved in the implementation or the auditing of a OH&S management system (e.g. QMS, EMS project managers and auditors)
---
Objective
On completion, successful delegates will have the knowledge needed to:
Explain the purpose of an occupational health and safety management system, of occupational health and safety management system standards, and the business benefits of improved performance of the occupational health & safety management system.
Outline the structure and content of ISO 45001.
Explain the specific occupational health & safety management system related requirements of ISO 45001.
---
Content
The general requirements of OH&S management systems, with specific reference to ISO 45001:2018
Risk assessments and evaluation of legislative compliance
Establishing objectives and monitoring improvements
Basic requirements of ISO 45001
Health & safety hazards, risk assessment and risk controls Legislation
Implementation issues & initiating an OH&S MS

Abertay also provide the
Prince2 Foundation Course
and the
Prince2 Practitioner Course
,
Prince2 Practitioner and Foundation Course
for those who have already completed the Foundation course. As well as Prince2 Abertay provide a range of ISO Auditor Courses for
ISO9001 Quality
,
ISO 14001 Environmental Management Courses
and
ISO 45001 Health and Safety
.
.tabs h3 {
margin:0;}
@media (min-width:768px){
.imgl { padding-left:0; }
.tabs {padding-left:0;}
}