IOSH Working Safely Training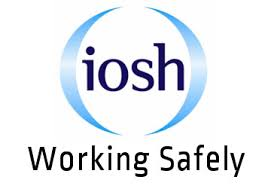 This IOSH Working Safety Course is a 1 day course which is IOSH Accredited and is for all employees in the workplace who are required to meet the requirements of the Health & Safety at Work Act,The IOSH Working Safely certificated course has been developed by the Institution of Occupational Safety and Health (IOSH) to address training needs of the workforce in the light of developments in safety and health legislation.
This is a one-day course designed to ensure that all non-managerial staff have a basic understanding of safe and healthy working practices and are able to comply with both statutory requirements and those of their employer in accordance with the company Health and Safety policy.
All passing this course will receive the IOSH Working Safely Certification and the course content includes the following:
Module 1 – Introducing working safely
Module 2 – Defining hazard and risks
Module 3 – Identifying common hazards
Module 4 – Improving safety performance
Module 5 – Protecting our environment

Would you like us to email you this IOSH Working Safely Training Course information immediately to you, then click here or email you this IOSH Working Safely Training Course information immediately then call you then click here
IOSH approved Working Safety 1 day Course – April 2015 to February 2016
Abertay as well as having many public IOSH Working Safely Courses, we can also arrange an in-house course at your venue on your dates for your group be it in England, Scotland, Wales or N/S Ireland. We are also specialists in Trainer Courses so why not get one or more of your staff trained to teach some of the Health & Safety Courses with our
Health & Safety Trainers Course

.