Health and Safety Training Book – A4 Manual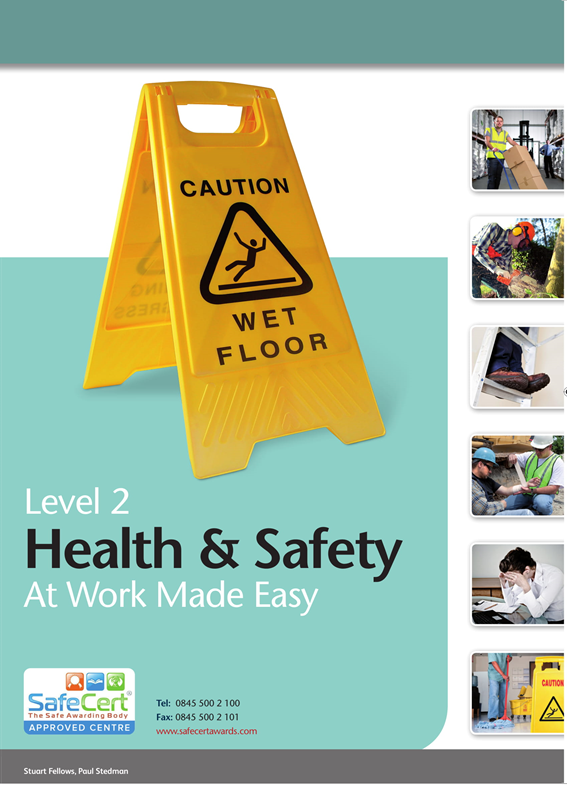 Health and Safety at Work Made Easy is a comprehensive full colour Health and Safety Manual, designed to complement any longer health and safety course, and is approved for use with Accredited Health and Safety Award courses.
The large A4 page layout allows very clear, in-depth, yet easy to understand descriptions of many first aid theories.
Fully revised with the latest health and safety advice.
Ready for use and fully updated.
Approved for use with Accredited Health and Safety Award
Now with notes pages, 'test yourself' questions and a durable, laminated cover.
A logical and easy to understand layout.
Simple, accurate information with lots of full colour pictures and diagrams.
Quickly find what you are looking for with the index on the book cover.
Searching Availability...
Quantity
1
2 to 20
21 to 40
41 to 60
61 to 100
Price per Book
Includes Postage
£ 4.95
£ 3.95
£ 3.45
£ 3.25
£ 2.95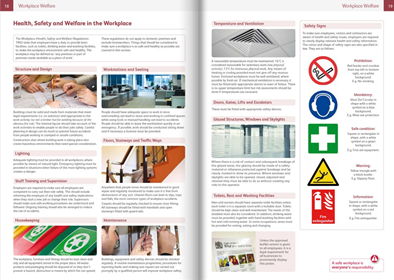 To ORDER BOOK – Click on the blue Book Now button above to order online now or you can click on the order form to complete and return.
Other Books
We also provide other Health and Safety Books for the following:
Health and Safety book, Fire Safety Book, Manual Handling Book, Food Safety Book and Safer Moving of People Book. We also have a range of First Aid Books.