Accredited First Aid Trainer – Level 3 Award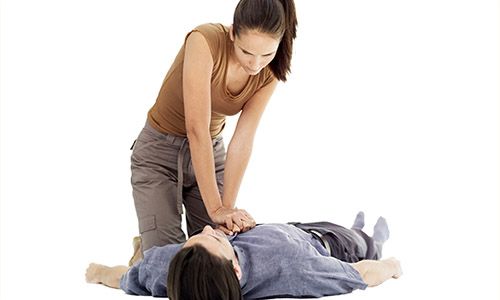 We specialise in Train the Courses not only for the First Aid Trainers Course, but also many other train the trainer courses. This NEW Accredited First Aid at Work Trainer /Assessor CPD Course now meets the new requirements from 2017. These requirements from First Aid Awarding Body Forum and HSE (New Requirements for teaching first aid).  This course includes two certification the first is a recognised teaching and assessing qualification called Planning and Delivering Learning Sessions to Groups (PDLSG).  The second certificate is a First Aid Award Assessing CPD certificate as listed by HSE. This award is for all persons who wish to teach and assess accredited First Aid at Work Courses, to the current HSE and Skills for Health standards. The teaching award can be used to teach other shorter courses. This First Aid Trainer Course is recognised by UK Awarding. The award is recognized for the teaching and assessing of First Aid at Work to the current HSE standards.  The accredited First Aid Trainers/Assessor (Level 3) Course is over 3 days costs only 375 pounds plus vat.  This accredited trainers course includes trainer resources so that you start teaching without delay to include PowerPoint, Lesson Plans, Handouts etc.
Health & Safety at Work

First Aid at Work Update

First Aid Trainer Teaching Practice

Participation and Groupwork

Child & Baby First Aid Courses

Assessing First Aid at Work Practice
First Aid Code of Practice

First Aid Teaching Techniques

First Aid Trainer Resources

First Aid Trainer Teaching Practice

Record Keeping & Administration
Successful candidates will recieve a First Aid Trainers Certification recognised by UK Awarding Body. Accredited trainers will then be able to teach the First Aid at Work Courses as follows:
First Aid at Work (3 days)

Appointed Persons

Public First Aid

Child & Baby First Aid
First Aid at Work (Renew 2 day)

Emergency First Aid

CPR Courses

Update Courses
There is also the option of doing the 3rd day afternoon session for the AED Trainers Course, for as we arrange all the AED Trainer Courses on the afternoon of the First Aid Trainers Course. The AED Trainers course is for person who wish to teach accredited AED awards.
Would you like us to email you this First Aid Trainer course information immediately to you, then click here or download you this First Aid Trainer course information immediately then click here
We at Abertay hold many public courses around England, Scotland, Wales, Northern Ireland and Ireland. Just click on the course dates button below, for First Aid Trainer Courses in London, Birmingham, Manchester, Exeter, Newcastle, Bristol, Glasgow, Edinburgh, Cardiff, and Belfast. We of course offer in-house First Aid Trainer Courses at your venue, for your group anywhere in the UK.  So if you are in England, Scotland, Wales or Northern Ireland just call us now for details or click here. Candidates for this course must already hold a valid First Aid at Work Certificate to current HSE standards. Instead of the valid FAW certificate candidates can also hold current MOD certificate or be a qualified Nurse or current FPOS Intermediate.
To book online now, just click on the date of your choice and it will take you to the online booking system.