First Aid at Work Books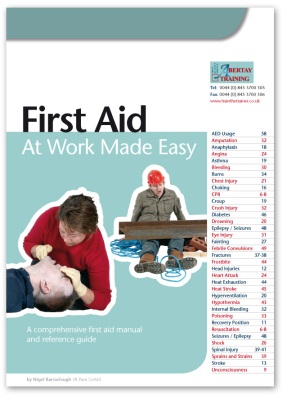 First Aid Made Easy is a comprehensive full colour First Aid
Manual, designed to complement any longer first aid course, and is approved for use with HSE First Aid at Work courses.
The large A4 page layout allows very clear, in-depth, yet easy to understand descriptions of many first aid theories.
Fully revised with the latest Resus Council Guidelines.
Ready for the HSE changes in October 2010.
Approved for use with HSE First Aid at Work courses.
Now with notes pages, 'test yourself' questions and a durable, laminated cover.
A logical and easy to understand layout.
Simple, accurate information with lots of full colour pictures and diagrams.
Quickly find what you are looking for with the emergency index on the book cover.
Written by an experienced paramedic and first aid instructor.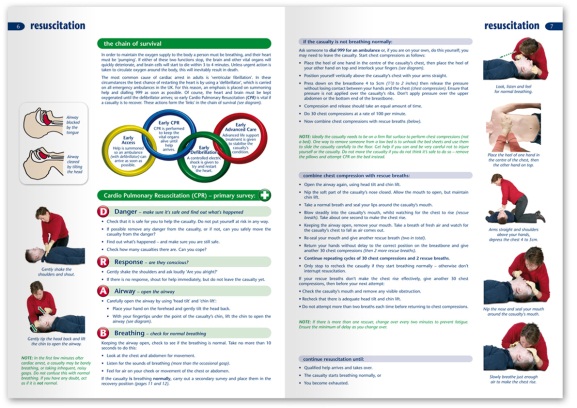 We also provide other First Aid Books for the following:


Emergency First Aid book , AED & CPR Training and Paediatric First Aid. We also have a range of Health and Safety Books.