SafeCert accredited Conflict Resolution Trainer (Level 3) Course
This course is accredited by SafeCert Awards. This Conflict Resolution Trainer Course is for all persons who wish to teach and assess the accredited conflict resolution or conflict management courses.
The Conflict Resolution Trainer is over 2 days costs only £375 The Conflict Resolution Instructors course will include the following:
Impact of Stress in the Workplace

Persons at Risk

Identifying Stressors in the Workplace

ABC's of Quantifying Stress

Recording Assessments 
Management of Stressors

Monitoring Stress 

Preparing and Delivering a Training Session

Giving Feedback

Assessing Candidates 
Successful candidates would then be able to teach to the level of their own accredited basic training be this to low, medium or high risk, although at high risk the candidate would need further qualifications in the use of breathing apperatus.   The Confined Space Trainers course will include teaching the following:
Conflict Management Training

Conflict Resolution and Personal Safety

Would you like us to email you this SafeCert approved Conflict Resolution Trainers Course information immediately to you, then click here or download this SafeCert approved Conflict Resolution Trainers Course information immediately then call you then click here
We at Abertay hold many public courses around the UK so so just click on the see course dates button below, as well as this we can of course do in-house Conflict Resolution Instructor Courses at your venue for your group anywhere in the UK be this in England, Scotland, Wales or Ireland.
Abertay also produce Conflict Management PowerPoint slides for the trainer, as well as supply Trainer Insurance.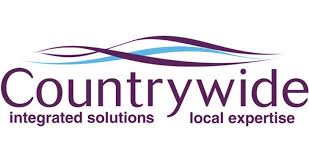 Mandy-Jane Blackford
Company - Countrywide (Completed Conflict Resolution Trainer Course)
Very helpful with all aspect, stayed to help with project, very friendly and approachable.