BSC Accredited DSE Risk Assessment (Level 2)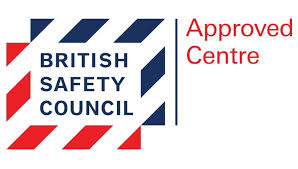 This short course is for anyone who has to carry out DSE risk assessments in the workplace. By the end of the course you will be performing your own DSE risk assessments with confidence. This will help you to protect your staff and business, as well as comply with the law. The course is followed by an online assessment which leads to an accredited qualification, confirming your knowledge and understanding of the DSE risk assessment process.
This BSC accredited DSE Risk Assessment Level 2 training course includes the following:
1 – Reasons for conducting risk assessments.
2 – Main legislation relating to risk assessment
3 – Techniques for collecting evidence
4 – Limitations of techniques for collecting evidence
5 – Identifying health and safety hazards
6 – Identifying who might be harmed and how
7 – Calculating an appropriate risk rating
8 – Factors affecting the likelihood of harm
9 – Factors affecting the severity of harm
10 – Identifying and evaluating existing control measures
11 – Proposing additional control measures
12 – Applying the hierarchy of controls
13 – Revising a risk rating
14 – Recording the findings of a risk assessment
15 – Making recommendations based on the findings
16 – Reviewing and revising a risk assessment

Would you like us to email you this
BSC DSE Risk Assessment Level 2 Course
information immediately to you, then
click here
or email you this
BCS DSE Risk Assessment Level 2 Course
information immediately then call you then
click here
Abertay as well as having many public BSC DSE Risk Assessment Level 2 Courses see course dates here, we can also arrange an in-house course at your venue on your dates for your group be it in England, Scotland, Wales or N/S Ireland. We are also specialists in Trainer Courses so why not get one or more of your staff trained to teach some of the Health & Safety Courses with our Health & Safety Trainers Course.